Back
«"Protect what you love": Cattolica presents the new protection campaign and forms an alliance with Chili Cinema
22 December 2017
In the aim of renewing its commitment to those seeking increasingly effective tools for the protection and stability of their personal and family life, Cattolica Assicurazioni has launched the "Protect what you love" campaign, signing a partnership with the Chili Cinema streaming service.
In support of the Protection, Home and Family insurance line, the initiative will run until 31 January 2018 and allow customers who subscribe to one of the promotional products at the Group's agencies to receive a Gift Card worth €50, which can be used to rent films and TV series, choosing from over 800 available titles.
The policies included in the campaign are: "Cattolica&Casa Senza Pensieri" [Cattolica&Carefree Home]; "Senza Pensieri Click" [Carefree Click]; "Cattolica&Salute Ogni Giorno" [Cattolica&Everyday Health]; "Cattolica&Protezione Tutta la Vita" [Cattolica&Lifelong Protection]; and "Cattolica&Previdenza per la Pensione" [Cattolica&Social Security for Pensions].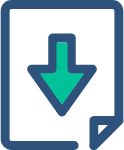 Comunicato stampa -Proteggi quello che ami.pdf