Back
Junior and Youth World Fencing 2018 at the Cattolica Center
14 March 2018
The Cattolica Center is becoming the international capital for youth fencing. From 1 to 9 April, the multi-functional structure on Via Germania in Zai, Verona, will host more than 1,250 athletes representing nearly 130 countries who are participating in the Fencing, Sabre and Foil Under 20 World Championships. The event was held at the Cattolica Assicurazioni headquarters during a press conference attended by the Mayor of Verona, Federico Sboarina, the Sports Councillor for the Municipality of Verona, Filippo Rando, the President of the Event Organising Committee, Luca Campedelli, the Olympic Team Fencing Champion (Sydney 2000), Alfredo Rota, and the Chairman and Managing Director of the Company Paolo Bedoni and Alberto Minali.
The meeting made Cattolica Assicurazioni's sponsorship of the initiative official, which, alongside Banco Bpm and Agsm, supports a competition that will return to Italy after 10 years, and Verona for the first time.
The speakers stressed the importance of this event, which is a great opportunity to promote the territory – with fans coming from all over the world – and is also a sporting event of excellence, where the budding champions of the discipline can be admired. Fencers will have a training area, a qualifying area of 24 strips and a final arena with 5 strips, spread over an area of 25,000 square metres. The public can watch the competitions from the three grandstands, with 1,300 seats overall.
Managing Director Minali recalled Cattolica's commitment and satisfaction of welcoming young athletes who "trained for the competition with sacrifice and determination, values we feel reflect our own and which we try to uphold every day in the Group's activity".
Chairman Bedoni noted that "sport and young people are extraordinary instruments for dialogue and integration between populations", underlining the significance of these events that "are not just an opportunity to offer to the city, but above all a duty for the Company, which bases its work on principles of corporate social responsibility".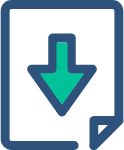 Comunicato Stampa Mondiale Scherma Giovani e Cadetti 2018 al Cattolica Center.pdf