Back
Labirinto d'Acque 2018 is under way: four days of meetings on sustainability
22 March 2018
Labirinto d'Acque 2018 is under way: four days of meetings on sustainability
As a resource, water is fundamental for social, political and economic life. It will feature as the subject of the conferences – with free registration – taking place from 21 to 24 March at Franco Maria Ricci's Labirinto della Masone, as part of the Labirinto d'Acque 2018 festival. The event, in its first edition, will be attended by important members of the political, economic, scientific and sports worlds, including the Director of Communication and Innovation of the Leonardo Di Caprio Foundation, Karl Burkart, British director Peter Greenaway, astronaut Samantha Cristoforetti and swimmer Federica Pellegrini.
Water is of great importance for Cattolica Assicurazioni, the main sponsor of the event. Managing the risk related to climate change and the improper use of water resources is essential to promote widespread wellbeing. In this sense, the role of the insurance industry is systematic. Founded in 1896 as a cooperative society for protecting small landowners from hail and fire, Cattolica Assicurazioni is prominent in this and other water-related activities, such as protection offered to the agri-food industry thanks to modern technological tools. Cattolica is also the first and only insurance company in Italy to offer index-linked policies on the quality and quantity of crops, allowing quicker sales for farmers in the event of loss or damage to crops, and, consequently, faster business recovery.
The labyrinth seen from the viewpoint. Photo by Yann Monel.
Aerial view of the labyrinth. Photo by Carlo Vannini.
Il Labirinto visto dal Belvedere, foto di Yann Monel.
Veduta aerea del Labirinto. foto di Carlo Vannini.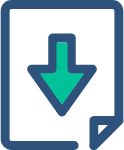 Comunicato stampa - Il Gruppo Cattolica Assicurazioni top sponsor del Festival Labirinto d'Acque 2018.pdf