Back
Cattolica is top sponsor of Labirinto d'Acque 2018: event in Parma from 21 to 24 March
23 February 2018
From 21 to 24 March, Fontanellato (Parma) will host Labirinto d'Acque 2018: an event dedicated to meetings and conferences on water and water resources, organised by Franco Maria Ricci endorsed by the President of Italy and the European Parliament. Cattolica, the top sponsor of the initiative, will take part in the round tables, which can be attended for free with compulsory membership.
The relationship between humans and water will be the focus of the Labirinto d'Acque discussion, both in terms of environmental sustainability and as a key element for human activities. One need only think of the use of water resources for agri-food purposes or the risk factors related to climate change, two elements of particular interest for Cattolica.
In addition to numerous scientists and scientific communicators, the event will include the participation of distinguished guests, including the Director of Communication and Innovation of the Leonardo Di Caprio Foundation, Karl Burkart, British director Peter Greenaway, astronaut Samantha Cristoforetti, and swimmer Federica Pellegrini.
Access the complete programme: www.labirintodacque.it.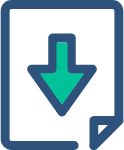 Presentazione Labirinto d'Acque.pdf