Back
Fondazione Cattolica: 2017 a record year for projects launched. Roberto Moncalvo elected Vice President
29 December 2017
More than 480 initiatives were launched – including 50 new social enterprise activities – that have placed over 380 people in employment, involving more than 11,000 volunteers involved and creating meetings between 203 new associations.
These are the first numbers that describe the commitment of the Fondazione Cattolica Assicurazioni in 2017, presented by Chairman Paolo Bedoni and General Secretary Adriano Tomba during the end-of-year press conference. And topping off a year full of satisfaction, at the last Board of Directors meeting of Cattolica's social responsibility body, Roberto Moncalvo was appointed as new Vice President.
The national president of Coldiretti has taken over from Giordano Veronesi, who, with great dedication, accompanied the development of the Fondazione since its establishment 10 years ago.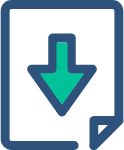 Comunicato Stampa Fondazione Cattolica 29 dicembre 2017.pdf