Back
Parents combine life and work
28 December 2017
Promoting returning to work after children are born thanks to new rules set by working hours regulations. This is the objective of the agreement signed by the Cattolica Group and trade unions, which allows for private life and professional activity to co-exist.
The new "hourly parental leave" project dedicated first and foremost to mothers – but which also involves fathers – allows parents to return to work gradually after pregnancy, meaning that the process is organised more effectively and sustainably.
It is another part of the strategy carried out by the Group in recent months on work-life balance, namely the balance between an employee's work performance and personal and family needs.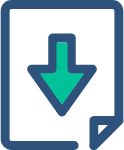 Comunicato stampa - Cattolica Assicurazioni, mamme e papa conciliano vita e lavoro.pdf