Back
Open Italy 2018: call for ideas now open
23 February 2018
Together with other large Italian companies in the ELIS Consortium, the Cattolica Assicurazioni Group has launched the second edition of the Open Italy project, a "Sales Accelerator" aiming to encourage dialogue and collaboration between large companies and innovative startups. The initiative, sponsored by the Ministry of Economic Development, is a testament to Cattolica's active commitment in promoting innovation and intercepting cutting-edge technological solutions to support business and its customers.
Open Italy is aimed at technology startups with expertise in at least one of the following innovation fields: Industry 4.0, Smart City & Smart Mobility, Customer Engagement, Social Impact & Circular Economy, Smart Roads & Connected Cars. The startups joining the initiative will gain access to dedicated meetings with companies, in which they will be able to discuss their business needs, defining product and use case requirements. Afterwards, the startups will enter a solution development path culminating in a final event in Rome on 9 October
To take part in the call for ideas, complete the form on the Open Italy project website by 9 March.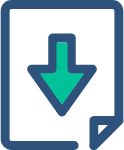 Comunicato stampa ELIS - Open Italy 2018.pdf