Back
Fondazione Cattolica presents its 2017 Mission Statement
22 June 2018
In 2017 nearly €3.2 million was assigned by the Fondazione Cattolica in support of 480 initiatives (360 in 2016), including 50 new social enterprise activities, which, through employment, have restored the dignity of more than 380 people who were without work (272 in 2016). Over 12 thousand volunteers and 203 new associations were involved. The Veneto, Lombardy, Emilia Romagna, Lazio, and Piedmont regions benefited most from the Fondazione's contributions. Additionally, 2017 saw a 17% growth in contributions destined to support projects, of which nearly half was allocated to social enterprises, thereby confirming the Fondazione's project capacity and the desire it shares to operate in the aim of transforming donations into investments.
"The Fondazione's Mission Statement faithfully expresses the social responsibility of the Cattolica Group that I chair," said Chairman Paolo Bedoni, "recounting the success of a purposeful and attentive dialogue with civil society that has allowed the Fondazione to express the Cattolica identity through its actions."
This same identity has guided the Fondazione in supporting more social enterprise projects than ever before, which reap the benefits in the long term. This means investing in the freedom of people, making a contribution during the start-up phase of projects that are "sustainable", or rather capable of continuing and holding their own. "In this sense," he added, "our investments produce value, create communities, and encourage the well-being of individuals and their distinctive uniqueness."
"In past years, we have welcomed the amazing creativity of those who brave enough to overcome indifference in order to counter the criticality of our times," noted General Secretary Adriano Tomba. "This way, we have bettered ourselves with experiences, ideas, solutions, and relationships, and those are the true assets that the Fondazione offers. And that is how the 'Contagiamoci!' initiative was born, first launched last November by the Fondazione Cattolica during the Festival of Social Doctrine, and later held again with its second edition in Comacchio (Ferrara) on 24 and 25 April."
Over two days, 130 people took part from 64 associations and 13 Italian regions with which the Fondazione has carried out social enterprise projects and who came together to exchange ideas and opportunities to the benefit of their respective fields of employment.
"We realised that the support asked of us from the associations that we meet with more and more often is not related to obtaining financial contribution, but to discussing the project we intend to carry out, the most suitable solutions for the social problem at the heart of the organisation, and the search to partner with those who have experienced effective solutions," explained Adriano Tomba.
Click here to read the Fondazione Cattolica's 2017 Mission Statement.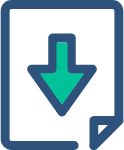 CS_Fondazione Cattolica Bilancio di Missione 2017.pdf