Back
A "welfare bonus" for Cattolica Group employees
25 October 2017
A "welfare bonus" of over one million euros for Cattolica Group employees who work full or part-time, for expenses incurred in 2017 in the educational, welfare, social security and leisure sectors.
Sums eligible for reimbursement include: school, university and master's fees, the purchase of textbooks, registration in summer and winter recreation centres, sports activities and study trips organised by educational institutions, childcare, services for senior citizens and care-dependent persons, including carers, services provided for admission to and rehabilitation in sheltered housing and nursing homes.
The Group has decided to guarantee its employees an advanced form of welfare, applying the new legislation that allows tax exemption for this type of financial contribution.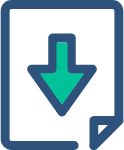 Comunicato stampa -Gruppo Cattolica Assicurazioni, accordo sul welfare aziendale 2017.pdf