In this section you will find the Generali Group's Code of Conduct, adopted by the Board of Directors of Cattolica Assicurazioni
The Code of Conduct is the foundation of the Group's cultural identity and sets down the fundamental rules of conduct that all employees, including members of governing bodies, are required to follow. Third parties who act on the Group's account (consultants, suppliers, etc.) must also follow the principles set out in the Code.
Adherence to the follows laid down in our Code helps us build, day after day, a healthy workplace guided by honesty, transparency and impartiality of behaviour.
How to report violations (whistleblowing)
Our Code provides specific rules of conduct to be followed when promoting proper company conduct, diversity and inclusion, sustainability, personal information and privacy, free competition and antitrust, prevention of conflicts of interest, abuse of office and corruption, money-laundering, terrorist financing and violations of international sanctions.
Violations or suspected violations of the Code of Conduct or potentially critical situations may be reported.
Reports may be submitted, in good faith, in anonymous or identified form, through the channels made available by the Company and the Generali Group:
Reports must be circumstantiated and founded on precise, consistent facts. The circumstances constituting the alleged violation must be described as clearly and completely as possible to allow the investigation to begin.
The Company and Generali Group will not tolerate any forms of retaliation against those who submit reports in good faith or participate in a related investigation, and will also ensure the protection of the identity of the whistleblower and the subject of the report, within the limits of the law, along with the utmost confidentiality of the information contained in the report.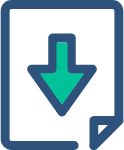 Code_of_conduct_2019_eng_website.pdf