The Sustainability Report (technically the Consolidated statement of a non-financial nature1) is the tool that communicates, in a clear and transparent way, the goals, strategies and results of the Company in terms of corporate social responsibility.
The Sustainability Report presents and describes the work the Company does economically, socially and environmentally, and highlights - both quantitatively and qualitatively - the impact on the stakeholders. In particular, the reporting of the added value produced and distributed expresses in general terms the impact of the business conducted by Cattolica at an economic and social level.
It also offers information on governance, the business model and the future decisions in terms of Corporate Social Responsibility. From a prospective viewpoint, the Sustainability Report therefore has the role of a privileged tool to outline guidelines, strategies and projects, working towards the goal of an increasingly responsible and sustainable company.
A significant amount of space is reserved for the activities of Fondazione Cattolica.
Click on the link to find out "The Words of Sustainability", the glossary of terms, acronyms and concepts used in the CSR field.
1Cattolica has prepared this document – in accordance with GRI standards - to comply with the obligations provided for in articles 3 and 4 of Legislative Decree 254/2016, which was absorbed into Italian law from European Directive 2014/95/EU.
---
Browse Sustainability Report 2021
Consult the interactive version of the 2021 Sustainability Report.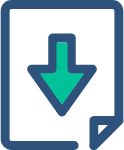 Sustainability Report 2021.pdf
Sustainability Report - previous version
Some documents are included in the original language.